National Brand Award 2013
December the 16th, 2013
Public recognition is the best evidence of trust and undoubted quality of products and services. Thus National Brand Diploma which is based on the public opinion about local companies is one of the most valuable rewards for our domestic market.
Traditionally Media Corporation RIA (the biggest Ukrainian regional media-group and Internet Company) organizes public on-line yearly survey called "National Brand". Its aim is to define the best publicly-liked producers of Ukrainian products and services. Winners are selected by consumers of 4 regional centers –Zhytomyr, Vinnytsia, Ternopil and Khelnitskyy. The survey gives possibility to see how activities of local companies are liked or disliked by an ordinary Ukrainian citizen.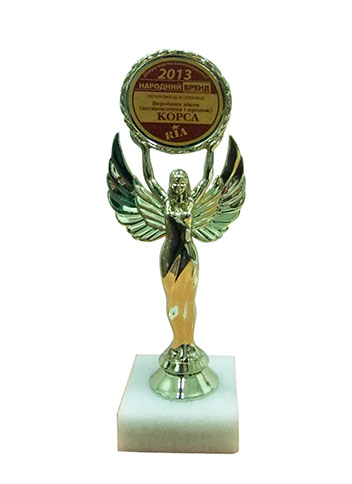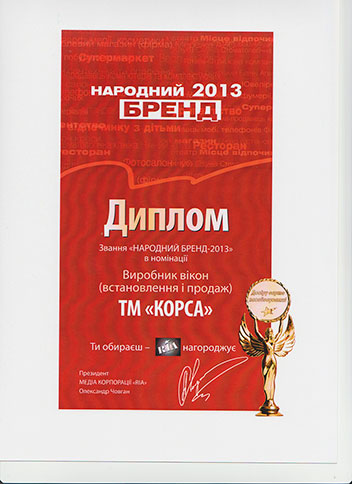 The winner list is not a randomly created rating of companies – it is a selection of truly working and rapidly developing Ukrainian businesses. Rating is divided by categories and each of them satisfies a particular clients' need.
We are thankful for all our customers for trust and making choice in favor of our products. Working with you is a great pleasure for us and also priceless experience used for continuous business improvements.
---
---